Par Eredan, le Wednesday 10 February 2016 - iTCG
The year of Sinfire
The planets are lining up straight, just like the Zodiakal calendar predicted it! The year of sinfire has begun and will stand for major mystical disruption. To welcome the red fire monkey, the inhabitants of Guem have organised blazing jousts and surprising challenges.
Sharpen your blades and heat up your spellbooks, the Zodiakal arena is waiting!
What is this?
"The year of Sinfire" is an event on Eredan iTCG during which you can obtain numerous cards as well as the new character card "Sinfire" and the Colossus "Sinfire the Zodiakal".
How can I get them?
Until Wednesday, February 17th at noon CET you can collect Yin-Yangs when you play against other players in the Zodiakal Rooom and by completing the Zodiakal Challenges.
You can also find Yin-Yangs in the Boosters for 399/400 Fee'z.
Those Yin-Yang allow you to get many cards such as Sinfire, his colossal version and his staff.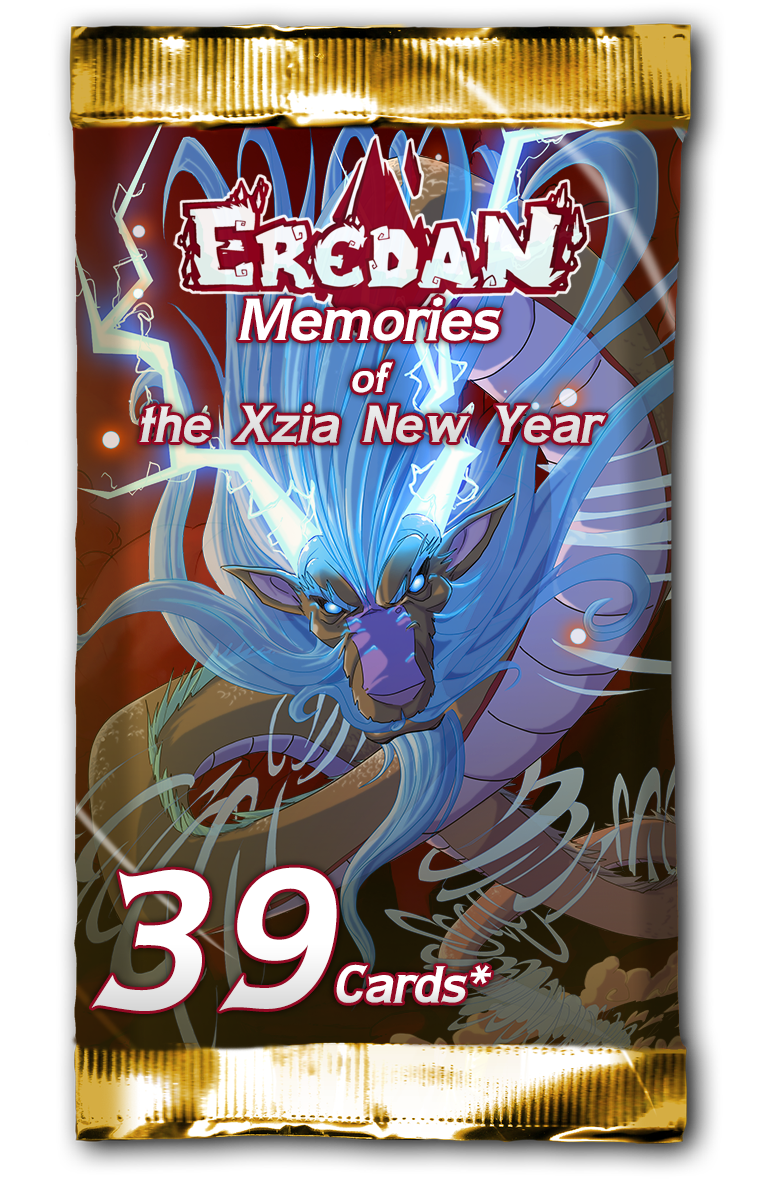 During the event, you can also purchase the booster "Memories of Xzia New Year" containing "Shûlong", "The Venerable Shûlong" and "Celebration" aswell as 36 of the newest cards.
Enjoy the game!