Par Eredan, le Monday 25 July 2016 - iTCG
The sacrifices of the Nomads have long been able to appease Bes, the retribution, until now.
To satisfy Bes, many sacrifices must be made in his name; if they please the great Bes, he will offer you a gift in return. If not...
Take part in this event today and until the at noon (CEST).
Possessions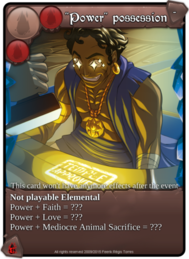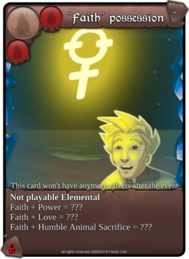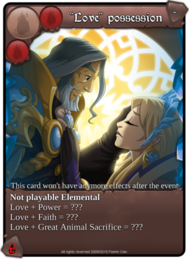 BES gives you the opportunity to complete renewable missions in order to get rich. You can find these missions at the bottom of the game's web page:
Faith Possession: Deal 80 magic damage, 50 max per game.
Power Possession: Deal 80 physical damage, 50 max per game.
Love Possession: Deal 80 health points, 50 max per game.
You can also complete these missions faster by paying 29 Fee'z.
These possessions can then be sacrificed on the altars of the Ritual chamber in order to gain Sacrifices and other things.
Sacrifices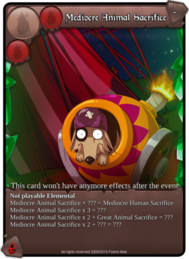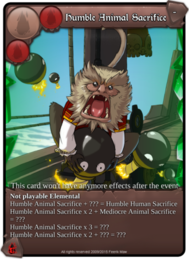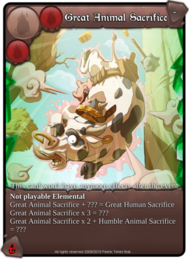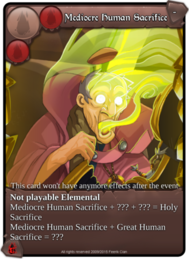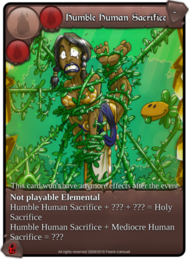 After logging in, you will notice a door leading to the Ritual chamber at the bottom of the web page. This is where you will sacrifice your Possessions to create Sacrifices or Rewards.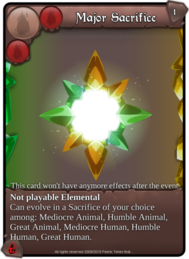 If you wish to get more Sacrifices, you can find 3 Major Sacrifices in all the guilded, Newcomers and Veteran boosters. These Sacrifices can evolve into Animal or Human Sacrifices.
Altars
In the Ritual chamber, you will find an altar allowing you to sacrifice both Possessions and Sacrifices. Each Sacrifice takes 2 hours, but can be completed instantly for 39 Fee'z. Two additional altars have been placed aside; they can be unlocked through the help of trophies, or can be bought for 199 Fee'z each.
There are 18 official recipes which can be carried out.
Once 6 official recipes are completed, you will gain the Little sacrifices trophy and will unlock an extra altar in the Ritual chamber.
Once 10 different sacrifices have been made, you will gain the More Sacrifices trophy and will unlock an additional altar.
Finally, after completing all 18 different recipes and obtaining the card: Bes, the retribution, you will have completed the mission Sacrifice them all and will be rewarded with the character card Bes.
There is a secret recipe. The first to discover it will be rewarded with a *.
A co-op challenge
Sacrificing Possessions and Sacrifices isn't just an individual mission, but a cooperation between players to complete a challenge.
This challenge can be completed during the time of the event. To finish it, you need to accumulate a total of 15000 Sacrifices! Every Sacrifice counts! If the challenge is completed we will reward with a surprise each player who obtained at least 30 Possessions.
What can I win during this event?
During this event, you can:
- Obtain the character card
Bes, the retribution
by completing its specific recipe.
- Obtain the character card
Bes
by completing the
Sacrifice them all
mission.
- Obtain the item card
Neferthot
as well as the character card
Announ Tho
in the special event booster "
Memories of the Sacrificed
".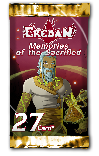 Have fun!
* The legendary pack: contains 150 cards selected randomly among all the Acts, including 1 Legendary card, 12 Rare, 48 Uncommon, 84 Common, one 500XP Experience Destiny card, three 200XP Experience Destiny cards and a "Foil" card. This pack contains no cards in two copies.