Par Eredan, le Wednesday 28 October 2015 - iTCG
Shortly before the night of the undead, the Spirits get more powerful.
Videncia, the cartomancer, was surprized by their power and could not stop the Spirits from escaping her crystal ball.
Countless poltergeists pour into the lands of Guem and leave nothing but terror and fear in their wake.
Some of them preferred to take possession of Videncia, thus setting free her devastating powers upon the world.
What is this?
"The Night of the Spirits" is an event on Eredan iTCG during which you can obtain many skins and other disguises, as well as the new character: Videncia.
How does it work?
Until Wednesday, November 4th at noon (CET), you can catch Spirits by winning games in Tournament and also by liberating Videncia.
The daily trophies "Night of the Spirits" will also allow you to catch lots of Spirits.
You also find 300 Spirits in each Booster of 399/400 Fee'z.
These Spirits will allow you to get special disguises, Halloween skins that will only be available during these 7 days. It will also allow you to buy the event's character: Videncia.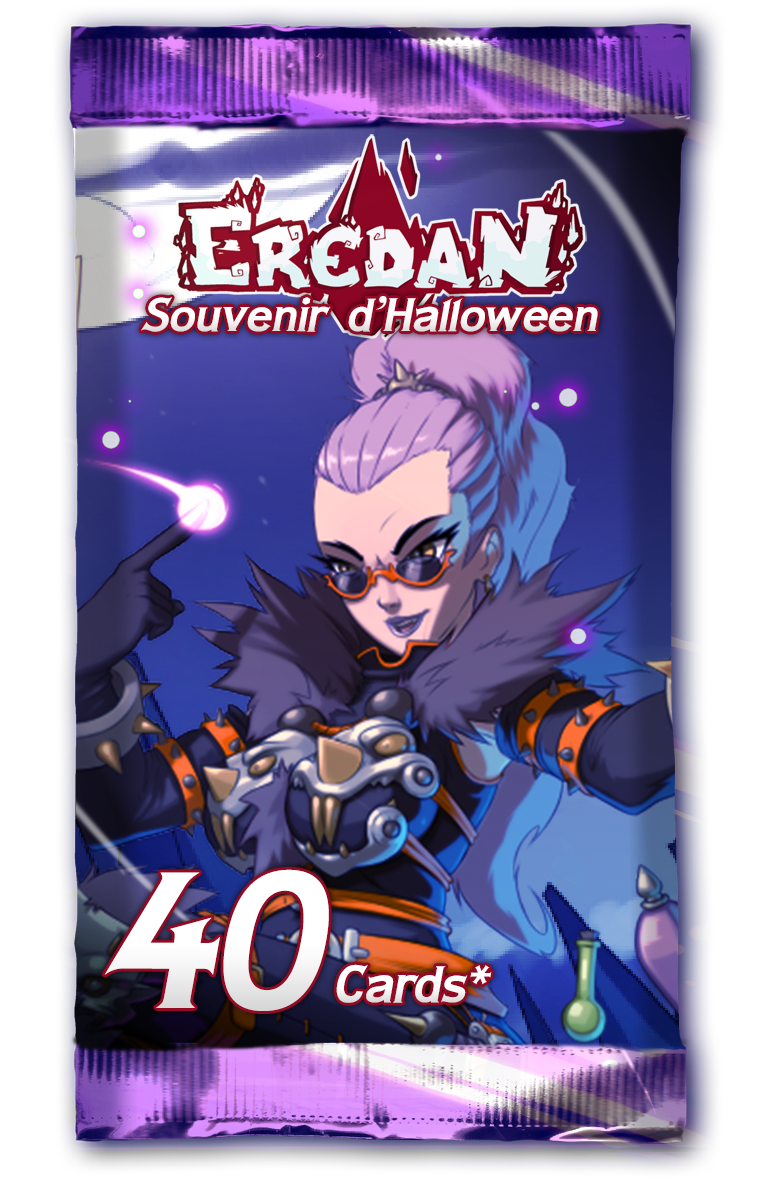 Enjoy the game!