Par Eredan, le Friday 28 August 2015 - iTCG
Hello!
The legendary Weapon: "Skyler, Thunder of Guem" arrives on Eredan ITCG!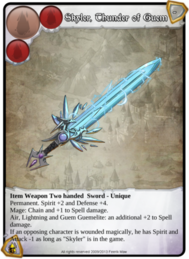 For this occasion there is a new Limited Legendary Pack available in the store!
This Pack will be available until Tuesday, September 1st at midnight CET.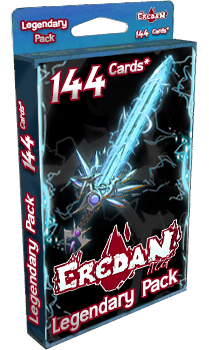 Contains: "Skyler, Thunder of Guem" + 1 other legendary card, 11 rare, 48 uncommon and 84 common cards from acts 5 to 12. +1 Foiler card, 4 XP+100 cards, 1 XP+200 cards, 1 XP+500 cards.
Enjoy your weekend on Eredan iTCG!