iTCG : Lycanthrope Trophy now in store!
Par Eredan, Friday 17 September 2010 à 14:29 - iTCG - #48 - rss
Players that did not manage to complete The Lycanthrope trophy, can now buy it at the Eredan iTCG store.
Show the world what you're made of !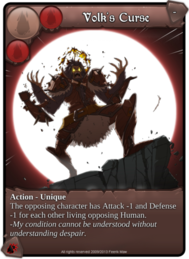 Good luck !
Eredan iTCG, the online trading card game.
Find this game also on Facebook !