-30% on all Boosters!
Par Peter, Friday 12 November 2010 à 12:18 - iTCG - #83 - rss
Tempus Fugit

As from today 11h30 until Thursday the 18th of November 2010 at 9h00 (french time), a new trophy is available.
Don't wait too long as this is limited in time.
For this event, Win 50 games against different players in 6 turns or less.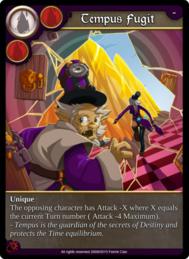 A new Trophy in stores.
Players that did not manage to complete
The Abandoned One trophy
, can now buy it at the
Eredan iTCG store
.
For this event, you will have to play 60 games against different players having two characters from the same caste.
You will win the Revelation card : Action, Unique, Collector. Attack +1 and Defense +1 for each of your other characters sharing a caste with your current character in battle.
Good luck !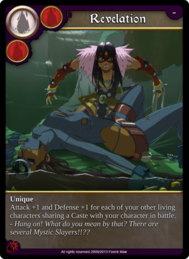 Weekend Promotion

As from today until Monday the 15th of November 2010 at 10h00 (french time), a 30% reduction on all boosters.
Be quick!

Eredan iTCG
, the online trading card game.
Find this also on
Facebook !