New Skins
Par Eredan, Friday 11 October 2013 à 15:46 - iTCG - #1065 - rss
After Johan, Lord Protector of Avalonia,Gakyusha the Imperial Lord, Dimizar and Melissandre, we offer you to discover four new skin of famous Eredan iTCG characters: Archmage Anryena, The Liberated Telendar, Vizier Mahamoud and Azalys the Five Time Widow.
Here the characteristics of these new Skins:
- Characters are sold at their last evolution.
- They have the same characteristics as the "normal" version, and follows the same rules for Deck building.
- Price : 999 Fee'z
- Non exchangeable card
- Permanent item in store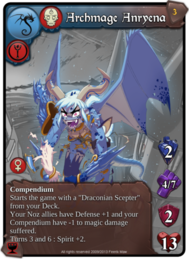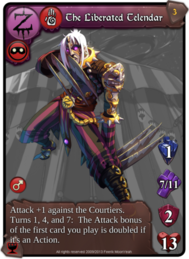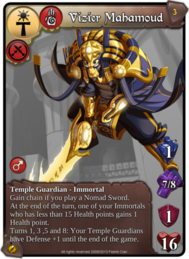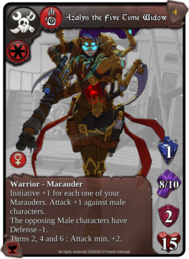 With this announce arrives the drawing of lots of the animation of Act X
Here are the winners who win one of these skins:
Archmage Anryena: Ryuunosuke.xx, JoKerAcamond, tneciv, Л КВ, Facu_Ibarrola.
The Liberated Telendar : Kevunchis, สามลม_ป่าเล, JarodG64, Ciiroo_Ldz, Hüseyin_Uzun
Vizier Mahamoud Jack69, Facku_López, Jhansen_Hamto, Marco Gonzalez, necrom
Azalys the Five Time Widow: Fernando_Aquino_Hernandez, 4thokage, sirius26, Свят Волик, clairdelune2807
Enjoy the adventure!
Eredan iTCG
, the Trading Card Game.
Find it also on
Facebook !