Legendary Packs re-edited!
Par Eredan, Thursday 10 November 2016 à 10:30 - iTCG - #1521 - rss
Greetings everyone,
In case you missed them upon their release, the Legendary Packs Unstable Portal and Nehantic Receptacle are now available for a limited time. Make the most of this opportunity!
"Unstable Portal" or "Nehantic Receptacle" + 1 other Legendary card, 11 Rare, 48 Uncommon, and 84 Common, selected from Acts 5 to 13.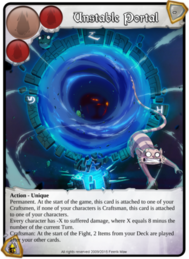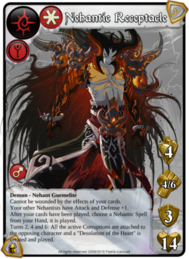 Also to be found in this offer: 1 Foiler card, 4 XP +100 cards, 1 XP +200 card, and 1 XP +500 card.
Beware! The Legendary Packs will only be available in store until (CET).
Have a good end of the week on Eredan iTCG!